The relationship of these two representatives of the air element, as befits this sign, is in constant balance. In their compatibility, it is difficult to imagine two people more alike in their striving for harmony. They are amazingly beautiful in their sophistication and love of creativity and romance. Libra sets itself as the main goal of achieving excellence in everything.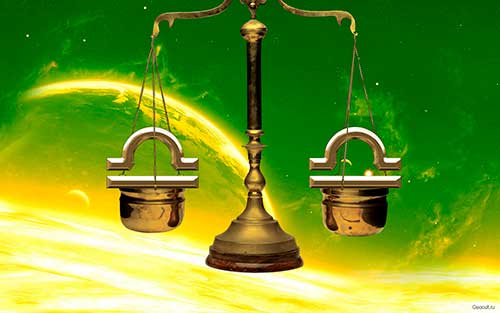 Libra and Libra compatibility is ideal due to their inimitable ability to find compromises. Insurmountable disagreements can arise only when it comes to serious issues related to ethics and morality. Here Libra can look for a common denominator for a long time, and conflicts will continue until one of the partners still gives in. This will deprive both of them of strength, both moral and physical. For a while, these people, always so lively and energetic, will become lethargic and apathetic, nothing will interest them. However, after some time, they will again begin to delight each other with pleasant surprises and romantic evenings.
Libra always strives to be together. They are very friendly to each other and easily refrain from unpleasant emotional scenes. In the event of problems in a relationship with a lover, Libra will decide everything through peaceful negotiations. The compatibility of the signs of Libra and Libra does not tolerate their constant being together. Relationships can become insipid, so Libra should leave each other from time to time. Then their feelings will be constantly warmed up by the fire of tender passion.
Difficulties in the relationship of this couple are associated with the indecision and slowness of both. They will completely suit each other in communication and form a subtle spiritual closeness, but in their union there is no one to take care of material support. Scales are too delicate in nature to, for example, regularly clean the apartment and take out the trash. But someone still has to do it. As well as being responsible for all other aspects of family life.
When they learn to assign responsibilities, their joint happiness will reach unimaginable heights.
Libra sexual compatibility
These two were born to love. They are both gentle and passionate at the same time, cheerful and charming in every sense. Love is the purpose of their existence The sexual compatibility of the signs of Libra and Libra will be amazing, but in order to form a long-term relationship, both must reach a certain level of maturity.
Compatibility: Libra woman and Libra man
A spiritual relationship and rather strong affection quickly develop between these people. They are ready to give each other all the best that is in this life, to surround a loved one with warmth and light. Libras rarely argue, their ability to make concessions is amazing. However, Libra is a Cardinal sign that needs to be led by anyone. Their heightened sense of justice tells them that it is the beautiful half of the union that must obey, and this will be right.
The compatibility of the signs of Libra and Libra should be based on a clear division of roles. The ideal option is when a man is successful in business and holds the post of a leader, and a woman, an excellent housewife by nature, unquestioningly waits for him to come home from work and surround her with attention and care. But this harmony is not as easy to achieve as it seems. Both the woman and the man of the Libra sign are charming, beautiful and sensual, but both are also equally strong in spirit. It is good if the Libra lady directs her efforts to support her partner, and not to the desire to lead him.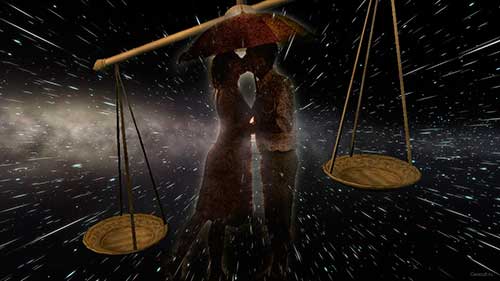 This is the combination in which partners can enjoy long conversations. They adore art, they are especially sensitive to visiting theaters, museums or cinema, in order to then discuss the features of the picture they saw for long evenings.
The compatibility of the signs of Libra and Libra is fraught with some danger for them. They are too similar and too supportive of any manifestations of each other, which can cause the development of extremely negative habits in this pair. For example, mutual love for sweets will lead them to obesity, and frequent parties will lead to other, more disastrous consequences. In addition, the craving for romance, characteristic of this air sign, can provoke the infidelity of one of the partners. Therefore, both Libra should keep themselves in hand, not allowing outweighing in the negative direction. Then their union will be filled with harmony and happiness.
Libra Business Compatibility with Libra
Libra and Libra sign compatibility in business is a great creative tandem that can take work to a much higher level. Their penchant for innovation will be an excellent engine for team progress. However, without outside support, they will not be able to bring their ideas to life, since both are indecisive and do not have the necessary pragmatism. It is good if their cooperation is accompanied by the help of a colleague with sufficient practical skills.
Share with your friends. +5 to CARMA