Since ancient times, stones have attracted people with their unique beauty and inimitable energy. It was noticed that the appearance of a stone in a person's life was accompanied by various events, both positive and negative. The mysterious properties of stones have been studied for thousands of years. They were used as amulets and talismans, attracting good luck and protecting their wearer from adversity.
The history of studying the properties of stones
This interest in the magical properties of stones is explained by the belief of people that each stone has its own unique energy. Lithotherapy and astrology are studying the nature of stones and their influence on the fate of mankind.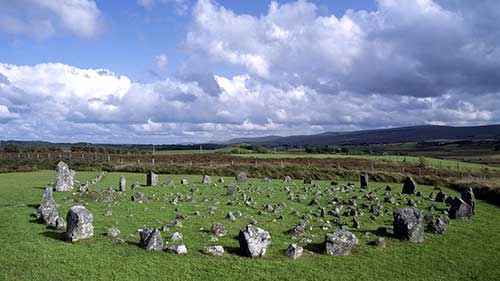 Lithotherapy is the art of stone healing. The area in which lithotherapy operates affects both the physical and spiritual state of a person. Lithotherapists believe that any ailment can be cured by choosing the right natural stone that has certain properties.
The use of natural stones has become widespread in the practice of Tibetan medicine. They were components of many medicines and materials for the manufacture of pyramids, balls for massage devices. The healing properties of these items are still used today.
An integral part of Chinese medicine was the effect of certain stones on biologically active points of the body. Thus, the balance of the energies of Yin and Yang was achieved, as well as the vital force of Qi.
Yogis create protective talismans from stones in order to protect themselves from the negative effects of damage and the evil eye.
The modern art of Feng Shui uses the magical properties of natural stones to neutralize negative energy and enhance positive energy.
Astrologers are convinced that the sign of the zodiac under which a person was born determines the special properties that his own "lucky" stone should have.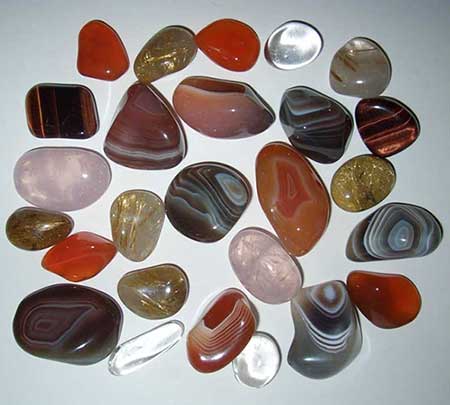 The influence of stone energy on a person
The magical properties of stones can manifest themselves in both positive and negative ways. Studying the energetics of these particles of nature, people came to the conclusion that each stone has unique properties and can affect different people in different ways.
The first sign that determines the magical properties of a stone is its color. Stones with different shades of the same color have a similar energy.
red stones: garnet, red tourmaline, ruby ​​and carnelian. These stones have a beneficial effect on the circulatory system, heart, improve vision and help in the treatment of viral diseases. Abuse of the power of these stones can lead to the development of various inflammatory processes;
yellow and orange: amber, beryl, topaz, hyacinth and citrine. These stones improve overall physical condition, heal skin conditions and increase appetite. Too much energy from yellow stones causes the gallbladder to become active;
blue and blue stones treat the endocrine system, lung and throat diseases. An excess of blue stones depresses the human psyche;
green ones – emerald, malachite, jadeite, jade, chrysoprase – have a beneficial effect on the immune system, balance pressure, help with arrhythmias and headaches. Also, the power of green stones forms a positive mood. Their excess leads to the formation of stones in the gallbladder;
white stones cleanse the body and fight mental disorders. These are pearls, moonstone, opal and chalcedony;
black stones can improve concentration, get rid of fears and develop willpower. These include morion, hematite , black tourmaline.
Talisman stones
Very often people use certain stones as talismans and charms. However, here too there are rules, non-observance of which can lead to sad consequences.
Expensive stones are not the best choice for an amulet. They are harsh, have a heavy energy. The best charms are topaz, onyx, obsidian, tiger's and cat's eyes. When choosing a personal advocate, you should rely on your intuition. It often happens that a stone that is suitable for one or another parameter (for example, according to the sign of the zodiac) causes rejection in a person at a subconscious level.
The most powerful magical properties have stones that have become a family heirloom. They carry the energy accumulated by their ancestors. Any jewelry inherited over many decades and even centuries should be protected. Also, a stone presented by a person who has sincere positive feelings will become a good amulet.
You can purchase a talisman stone yourself. Intuition is important here, you need to feel that it is combined with the inner energy of a person. In addition, any stone must get used to the new owner, it will not start working immediately.
A real amulet is able to warn its owner about the onset of negative events. Stones can darken, change colors and shades. You should carefully monitor the state of your talisman.
Share with your friends. +5 to CARMA