Using the Feng Shui technique in the process of shaping the interior allows you to achieve spiritual harmony and activate the energy that space gives. The arrangement of indoor flowers according to Feng Shui is an excellent way to enhance or balance certain aspects of life, since plants are living organisms, and their strong energy is not subject to the slightest doubt.
Balance of masculine and feminine principles
When choosing indoor flowers for your home, you should carefully consider which of the principles each flower symbolizes. Thus, plants with pointed leaves and aggressive coloration reflect the beginning of Yin . Yang, on the other hand, is characterized by softness and complaisance. This means that such indoor flowers according to Feng Shui will have round, rather neat leaves.
It is also possible to trace the correspondence to one or another beginning, depending on the direction of growth of the flower. "Male" flowers always rush forward – their stems are directed upwards. The feminine principle dictates flowers to spread and curl safely.
Achieving harmony through plants
In order to strengthen a certain area of ​​life, as well as to get the maximum of positive energy from the surrounding space, you should know what properties indoor flowers have in Feng Shui.

geranium is an excellent helper when it is necessary to weaken the negative mood in the house, replacing it with an excellent sense of humor;
azalea – gives decisiveness to timid people and makes it possible to tune in to a successful outcome of any event;
fern – neutralizes maximalistic moods and a tendency to go to extremes;
ivy – takes away the negative energy of resentment and envy from the house;
monstera – perfectly organizes uncollected people, and also helps to put thoughts in order;
cactus – stimulates the development of logical thinking. It well supports the inner strength of those people who do not always cope with emotions. The abundance of cacti in the house is undesirable, as it can affect the number of friends in the life of its owner;
orchid is a real antidepressant. For its owner, this plant is the key to creative success;
dracaena – gives a powerful optimistic charge;
Chinese rose – to help creative individuals who can hardly overcome bouts of laziness.
Arrangement of indoor flowers according to Feng Shui
A very important role is played by the way in which indoor flowers are arranged according to Feng Shui in the apartment. The wrong location of the plant can completely neutralize its positive energy or even make it negative.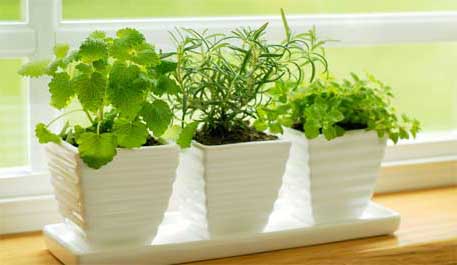 The cactus will feel great on the northern windowsill. It is better to free the southern sills for geraniums with red or dark pink flowers. For spouses who want to breathe life into their relationship, a pomegranate tree located on the western window will serve as an excellent service. Here it will fully reveal its energy and can even positively affect the reproductive function of the inhabitants of the house.
Feng Shui laws for indoor plants
There are several commandments regarding the location of indoor flowers in the house according to Feng Shui, which must be followed to form positive energy:
You cannot place indoor flowers in the bedroom. Doing so greatly enhances the Yang energy in the room, and as a result, the marital relationship may suffer.
Artificial flowers should be removed. They have a dead energy, which in no way can have a positive effect on the atmosphere in the house.
At the slightest sign of wilting or drying, indoor flowers should be removed from the house. Their negative impact on household relations can hardly be overestimated.
Plants must be placed in all kinds of niches, cabinets, on shelves. Such places are able to hold energy, charging space with it.
Potted flowers should not be too close to the resting place, as the processes of rotting and decay, which do not stop in the flower soil, counteract the formation of positive energy.
Each element has its own flower
According to the teachings of Feng Shui, any plant must correspond to the elements of its owner. The last digit of the year of birth will help to find out belonging to a certain element. According to this theory, when choosing an assortment of indoor plants for Feng Shui , it is very important to consider your element:
Metal – encourages its owner to place flowers such as ficus, jasmine, aloe, tangerine, lemon, violet or phalaenopsis in the apartment.
Fire – physalis, pineapple, hibiscus, gloxinia.
Earth – makes it possible to establish all possible flowers with a yellow tint: roses, hydrangea, aster, orchid, etc.
Almost all flowers belong to the element Wood .
Element Water prefers flowers such as dracaena, violets, camellia irises, etc.
Competent selection of indoor flowers according to Feng Shui , which can complement the interior of any apartment, is the key to success in love relationships and business cooperation.
Share with your friends. +5 to CARMA