Moonstone (Adularia) gets its name from its unique aesthetic characteristics. Its incredible radiance is like the brilliance of moonlight. Since ancient times, this mineral of bluish-silver color has a high value, since everyone knows about its extraordinary magical properties .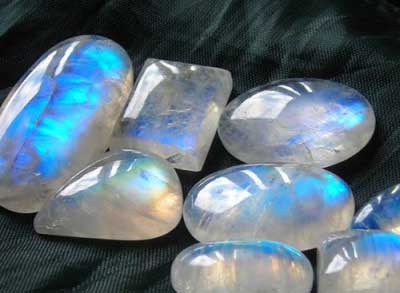 The magical power of adular
Adularia is one of the strongest amulets and talismans. It has a beneficial effect on people suffering from their own explosive nature. The cold, pacifying shine of adularia makes it possible to experience peace and tranquility.
The magical properties of the Moonstone can be used to enhance the natural gift of clairvoyance. With its help, you can reveal the potential of any person, if the gift was laid by nature. Also, adularia allows you to concentrate, enhances the ability to analyze. Such a stone can be a good helper in a situation where you need to quickly make the right decision.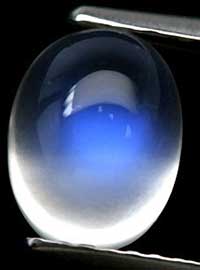 One of the most amazing magical properties of the mineral is its ability to connect its owner with invisible threads with the events of the past. For this reason, many archaeologists and historians choose Adularia as an amulet.
The soothing effect of the Moonstone relieves its owner from overconfidence, anger and a tendency to do bad things.
This mineral inexplicably helps to restore feelings of love and improve family relationships. In order for this to happen, you need to constantly have an adularia with you, preferably in the form of a brooch. At the same time, the Moonstone is mostly responsible for platonic love, mutual respect and understanding in the family. If you make a personal talisman from this mineral, its power will help you cope with selfish aspirations and reach a compromise in any dispute. Lonely people should also make Adularia their constant companion. It has been known since ancient times that its mysterious glow attracts love.
The magical properties of the moonstone are good for people of creative professions, revealing their abilities. In order to get a powerful charge of inspiration and revive your imagination, you must wear a ring with adularia on your right hand.
Astrologers say that Adular will be an excellent helper for Aquarius and Cancer, enhancing their natural talents.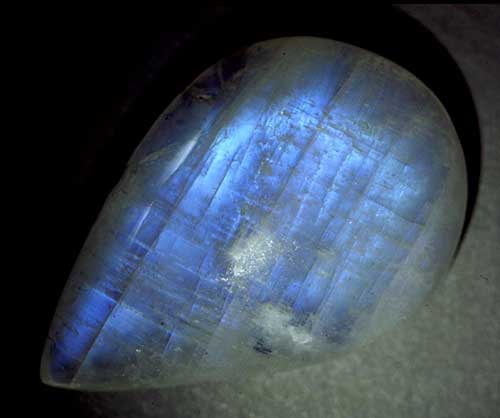 Healing properties
The main use of the Moonstone in traditional medicine is in the treatment of mental disorders. It remarkably supports and restores the nervous system, allowing you to cope with the most serious diseases, including epilepsy.
In Tibetan medicine, adularia is widely used. It helps with diseases such as paralysis, dropsy, asthma, blood poisoning. In addition, this mineral stops the course of inflammatory processes, improves the functioning of the digestive system and saves from liver diseases.
Mineral helps women in labor, ensuring easy and quick labor. He is also able to restore reproductive function and balance the hormonal process in the body. Adularia is indicated for hyperactive children, as it enhances concentration and perseverance.
The healing properties of Moonstone help to cope with a variety of sleep disorders. Nightmares, insomnia and other disorders disappear with constant wearing of adularia. In addition, this mineral is able to tune a person to a positive outlook, as well as touch the essence of the universe.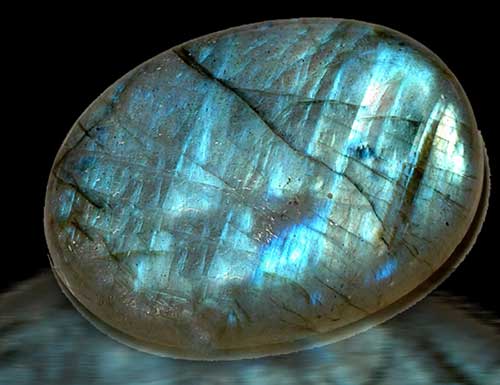 For people who are acutely experienced during the lunar cycles and are not always able to control themselves, wearing adularia is mandatory. It eliminates any kind of addiction, giving its owner a calm self-confidence.
The moonstone has found application in meditation practice. It helps to eliminate all unnecessary from the subconscious and focus on solving important issues. Adularia stimulates all the best that is in a person, suppressing the manifestations of negative emotions.
Share with your friends. +5 to CARMA