Two strong signs form a contradictory pair. On the one hand, partners are ambitious and equally strive to conquer career heights, and their ambition does not give them the opportunity to support the chosen one on the path to success. Everyone believes that the best in the world is prepared for him alone. But at the same time, when they manage to organize cooperation, there is no stronger tandem in any of the areas of activity. The compatibility of the signs of Capricorn and Scorpio suffers greatly due to their vanity and selfishness. But as soon as they try to take a step towards each other, everything will turn out as well as possible.
These people are close in outlook. They are not just partners, they are first of all good friends, since the aspirations of one are painfully known to the other. They are colleagues, lovers, associates; such a relationship is like a rainbow, because there is passion and love, calculation and business cooperation, acute physical attraction and deep spiritual connection. They will not be able to feel only calmness, since both are too active, insanely independent and tend to demonstratively show their tough disposition. It takes enough time for these people to achieve harmony in the relationship. In the end, both are smart enough to realize that together they will conquer any peaks, and in such a rapprochement, the compatibility of Capricorn and Scorpio acquires the necessary understanding.
Capricorn is a great tactician. He is very down to earth and can easily provide the material base of their union. Scorpio will shine, offering new solutions and original performance. The only trouble with these partners is that they are not open enough. Scorpio is by nature too mysterious to reveal the soul of even the closest person. And Capricorn, even if desired, will not be able to explain to the chosen one clearly enough. Both are a little cold, and they have to overcome this barrier in order to become a happy couple.
Capricorn and Scorpio sexual compatibility
The sexual compatibility of the signs of Capricorn and Scorpio defines these people as wonderful lovers. Their temperaments are similar, you just have to tune in to one wave. Scorpio will give the partner an amazing deep sensuality, and he, in return, will delight him with the magnificent practical performance of the duties assigned to him.
Compatibility: Scorpio man – Capricorn woman
Outwardly, this couple gives the impression of a perfect union. The compatibility of Capricorn and Scorpio in this ratio is characterized by the mutual concealment of any unpleasant situations within the family. Finding out the relationship, the Scorpio man and the Capricorn lady will never switch to raised tones. What if the neighbors hear? They prefer to discuss everything in private and then go out as the perfect couple.
These two are very practical, thanks to which they manage to run a joint household with brilliance, raise children and develop a family business. They are prudent and know how to calculate financial costs, because they are convinced that everything should be justified. Their relationship must be strong, reliable, painfully predictable. Scorpio and Capricorn will not marry without a long check.
They prefer to eliminate any difficulties in relationships at the stage of inception, without waiting for everything to which they have put so much effort to collapse. Vigilance and willpower these partners do not take. They are able to build a real empire.
The Capricorn woman, unable to properly express her emotions, sometimes feels a serious lack of warmth and tenderness on the part of her partner. A Scorpio man should recognize such moments in time and pay all attention to his beloved. And he quite succeeds. Thanks to this, partners can live a happy long life together. Sometimes they get unbearably bored from the routine that they have surrounded themselves with. Their salvation will be a joint trip or just a change of scenery. Then their feelings will sparkle with new colors.
Compatibility: Scorpio woman – Capricorn man
The Scorpio woman and the Capricorn man are attracted to each other. He is smart, taciturn, but the speeches of this representative of the earthly element become a reflection of his wisdom and life experience. It is not surprising that Lady Scorpio is so fascinated by her chosen one. At times, she seems to see her reflection in him, and this touches her to the depths of her soul. Capricorn's smile does not appear just like that, it needs to be earned, and she appreciates it. Just as he values ​​their relationship, doing everything to make this union stronger.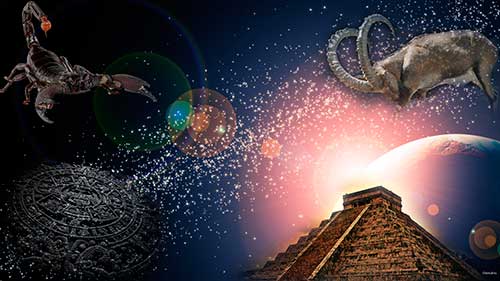 The mystery of the Scorpio girl wins the heart of an earthly man. It seems that he is ready to follow her to the ends of the world, only to unravel her secret.
The compatibility of the signs Capricorn and Scorpio in the event that she is Scorpio, he is Capricorn, is characterized by some difficulties. For example, Capricorn is an ardent owner. By investing strength in something, he does not intend to easily give up on it. Therefore, it will be safer for him to keep his beloved under supervision. At the same time, a girl born under the sign of Scorpio believes that the feeling of possessiveness is her exclusive right, and she herself should have sufficient freedom. Here it is better for partners to immediately outline the boundaries, since the constant crossing of personal space and tight control over each other will not have the best effect on their relationship. Let Capricorn, who is a typical careerist, sometimes stay up late at work, and his beloved often goes shopping with his girlfriends.
The main task that arises before Capricorn and Scorpio in such a relationship is to achieve the degree of sincerity that will provide them with spiritual comfort and the possibility of joint spiritual development.
Scorpio and Capricorn business compatibility
As employees of a large firm, these two are unlikely to work fruitfully. But the compatibility of the signs of Capricorn and Scorpio in business will allow them to fully express themselves and reach great heights. Freelance or entrepreneurial activity kindles in their hearts the desire to be the best, and such a tandem is in no way the intrigues of competitors. An important aspect of cooperation is understanding each other and accepting the partner as he really is.
Share with your friends. +5 to CARMA