The 22nd lunar day , unlike the 21st, on the contrary, is passive, therefore passive actions must also be performed on it. In the 22 th lunar day is only recommended to carry out supervisory work and analysis with the assessment.
Several observations of the tangent to this day can be derived:
• You can land at this time;
• Watering the plants, but since the day is favorable for passive work, watering should not be abundant;
• On this day it is recommended to thin out the seedlings;
• You can deal with the destruction of all kinds of weeds and other pests that do not allow the plant to grow and develop normally;
• It is necessary to make top dressing, namely root;
• You can start digging up flower bulbs;
• You can make jam.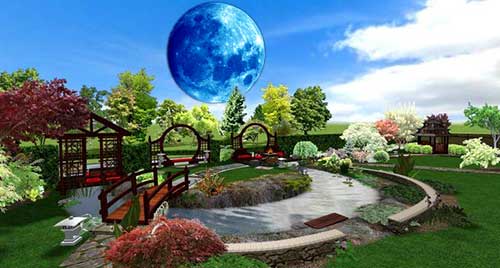 In addition, the 22nd lunar day is perfect for cleaning the garden, and everything unnecessary can be folded around the trees, creating natural humus for them. Careful handling of the equipment must be observed so as not to harm the plants, which could lead to death.
Share with your friends. +5 to CARMA