The Ascendant in Pisces of the 1st house of the natal chart endows a person with incredible sensitivity, romance and fantasy. It is difficult for consciousness to connect together two lives – in dreams and in reality, therefore the native often suffers from the collapse of illusions, but is unable to take off his rose-colored glasses. An indecisive and modest dreamer is able to bring plans to life, provided the Sun and Mars are in a strong position, but sometimes he needs a punchy and practical partner who is interested in promoting the creativity of a subtle and vulnerable soul.
Holders of the Ascendant in Pisces are selfless and sacrificial, they will always help the sick and support the one in trouble, even if the sufferer is the worst enemy. They feed homeless animals and write poems about the injustice of the world. When Neptune is struck, they are painfully shy, avoid noisy companies and wear a victim mask, not neglecting energy vampirism.
Appearance and behavior
It's a paradox, but despite the unearthly beauty, a person with an ascendant in Pisces is rarely remembered. Staying most of the time in the dream world, he becomes partly invisible. It takes two or three meetings for him to reveal the facets of his soul shining with iridescent tints and dare to charm the interlocutor.
The typology of ascending Pisces is vast and depends on the level of spiritual development: from an exalted creator to an alcoholic with drug addiction. At any level of consciousness, they are afraid of competition and avoid the position of a boss, preferring to perform simple duties without being distracted from pleasant fantasies.
Ascendant in Pisces leaves an imprint on the appearance and character:
a square type of figure, a tendency to be overweight or puffy, which requires dietary adjustments;
huge mesmerizing eyes of light shades, slightly protruding;
deep, warm and sensual look, quiet melodic voice;
pale complexion, plump lips and cheeks;
wavy hair (women prefer long, loose curls);
the ability to transform into a variety of images with the help of cosmetics and stage makeup;
prefer unusual strange clothes of their own design and tailoring in order to be different from others;
compassion, cordiality, softness and constant self-doubt;
the tendency to become addicted to alcohol, drugs, coffee, toxic people.
The peculiarity of the carrier of the Ascendant in Pisces is to look and behave differently depending on the mood. The native is fond of mysticism and occultism, trying to solve their problems in a magical way.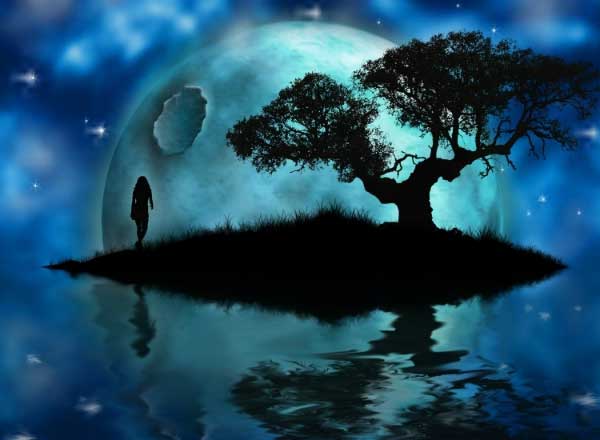 Pisces ascending in the horoscope of a woman
A girl with an Ascendant in Pisces from early childhood shows creative talents: she dances, composes stories, draws, plays on stage. She is very trusting and vulnerable, submits to a stronger partner in character. She needs to be constantly instructed on the practical path of development, since, like a one-day butterfly, she lives in the present, not thinking about the future, finding herself at a broken trough with age.
The owner of the Ascendant in Pisces opposes any rules and restrictions on freedom, therefore she dreams of a creative profession with a floating schedule, outside the team, in which she cannot resist intrigues due to excessive vulnerability. Pisces ascendant is very amorous, tends to idealize a partner.
She needs to eradicate the savior syndrome, which attracts alcoholics, tyrants, idlers who pretend to be victims. A defender from the hardships of life for her will be a man with an ascendant in Capricorn, Taurus or Virgo. Celebrities – Dami Moore, Whitney Houston, Gwyneth Paltrow, Mireille Mathieu.
Pisces ascending in the horoscope of a man
In childhood – a shy boy who prefers to communicate with animals and book characters, in adolescence – a wizard who is fond of magic and palmistry, a fan of youth subcultures. Growing up, the owner of the Ascendant in Pisces does not lose his naivety and childishness. He is eccentric, childish and very creative person. Even having a practical specialty, he is engaged in music, painting, writes poetry.
A native rarely completes numerous undertakings. Cheerful and sociable, however, he needs periods of loneliness in nature near the water in order to recharge the energy resources of the psyche. In a woman he is looking for more of a friend and admirer of his talents than a lover. He needs warm words of support, approval, organization of everyday life, to which he is indifferent.
She reacts painfully to criticism, so she often changes jobs. A caring ascending Virgo, Cancer or Taurus, whom he will envelop in romance and sensuality, will become a wonderful companion for him. Famous men with a Pisces Ascendant – George Clooney, Antonio Banderas, Ringo Star, Mikhail Gorbachev.
Professional success
The Pisces Ascendant achieves success in professions that require patience, caring for people and a creative non-standard approach. He realizes himself in the field of medicine as a doctor, an employee of a massage and beauty salon, a healer (herbal medicine, acupuncture), a pharmacist. Success will be brought by activities related to liquids: service in ocean, sea, river transport, trade in drinks, management of cafes and restaurants, oil industry. Bearers of the Ascendant in Pisces are great science fiction writers, actors, musicians, sculptors and painters.
Share with your friends. +5 to CARMA