Mercury in the fifth house
You constantly need to demonstrate intellectual ability and use it in creating things of a mental nature – teaching children as an example. Your desire and desire is to share and transfer your knowledge to others, while learning from them. Teaching children or young people can provide you with some pretty quick progress. Strategy games and puzzles that challenge your intelligence are typical of you. The desire to communicate your thoughts in an intellectual, inspiring and theatrical way is also characteristic of you. You have aptitude for theater, writing, and a penchant for the spoken genre. As a teacher, you enjoy stimulating the mental faculties of others while also rewarding your students with something meaningful. In a love relationship, you need to interact intellectually with your partner and at the same time be mentally connected with him. For you, sexuality is your partner's brain.
You are dominated by the desire to unleash your creative potential, both constructively and destructively. You are interested in all forms of creative expression such as sports, books, acting and theater, competition or romantic adventures. The ability to enjoy life and give this joy to others is clearly expressed in you. Happiness is achieved through your artistic or creative endeavors. It is necessary to control the tendency towards dictatorship and to avoid taking unnecessary risks.
Read more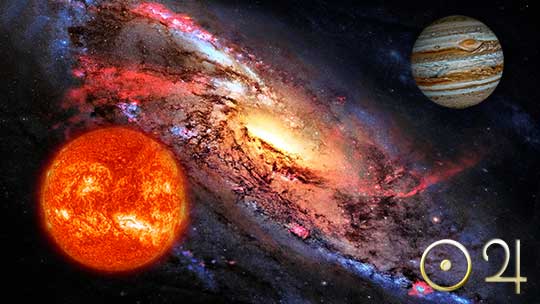 Jupiter in the fifth house
There are many opportunities for romance and dating, activities with children, or teaching along the way. You are optimistic and enjoy the ability to share your knowledge with the people around you. You have creativity, along with a strong desire to make a meaningful contribution through your creativity and its expression, that will bring success and happiness into your life. Children, of whom you can have quite a few, will become a source of pleasure or excessive passion. Try to protect yourself from various gambling and speculation.
Mars in the fifth house
Striving to be creative takes a lot of your energy. You can be a gambler and a risky speculator. By loving sports, having an entrepreneurial spirit, you always love to have a good time. There may be some friction associated with children due to the selfishness you have in past lives. You are characterized by both a certain attraction to the opposite sex and receiving signs of attention from their side. A lot of energy can be directed towards dating, dating, and romance.
Venus in the fifth house
You are affectionate, creative and attractive to the opposite sex, perhaps even too good to benefit from it. You probably have a talent for drama, painting and music, so doing these types of creativity can be your favorite hobby. Love for stage performances and performances is also inherent in you. Because of your affection for children, you could very well be a delightful and expressive teacher. You certainly enjoy having a good time, and it's not for nothing that people consider you the life of the party. You have to beware of frills.
Saturn in the fifth house
Most likely, you often feel unloved and underestimated, because of this romantic relationships are prone to chilling. Love attachments are serious enough that you often feel emotionally and creatively depressed. Because of your emotional limitation, you may appear cold, unloving, and unresponsive. This prevents you from being as popular as you would like it to be. You always want to be an example to others, which is why it is so difficult for you to relax. Personal interests and hobbies should have a practical purpose, only then will you enjoy them. Parenting can be burdensome for you, so you may be too hard on your children. It's hard enough for you to show your love and appreciation. You need to learn how to express your feelings towards those you love, and not just through giving gifts and material goods. It is very important for you to sometimes forget about yourself and learn to give warmth to the people around you.
Neptune in the fifth house
You are artistic and creative. You have a distinct talent for acting and most likely enjoy being on stage. The role of an entertainer or entertainer is especially to your taste. Chaotic love affairs, with their confusion and extravagance, or love attachments that dissolve for no particular reason, are typical for you. In matters of love, you can be a hopeless romantic or someone who is in constant search of a white knight or princess, instantly conquering you, making the strongest impression. Idealism is, of course, good, but do not lose your practicality, indulging in fantasies and immersion in your imagination. Your children can be unusual and require special care. You may not make great sacrifices for children and love interests, but receive very little in return.
Pluto in the fifth house
You have unusual talents and hobbies. Great creativity and self-expression are inherent in you. Your children may be unique, but at the same time it will be quite difficult for you to understand them, as they do you. You place a strong emphasis on the sexual aspect in a love relationship and tend to strive for power and control. An inner predisposition to creativity is present in you, and it would be better if this creativity was not directed towards sex. Therefore, instead of this, it is advisable to find some kind of creative hobby.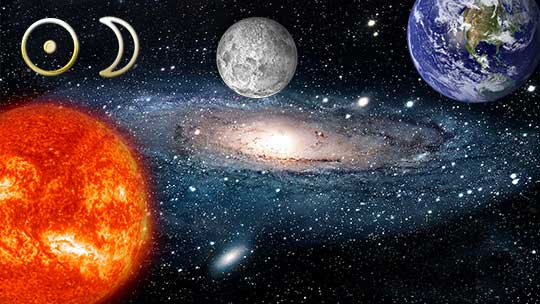 Romance and attachment to children can be overtly emotional. You are characterized by a constant search for pleasure and emotional expression. Organizing activities for children may be typical for you. It is very important for you to have a good time and be the center of attention. You are characterized by mood swings and inconsistency in love affairs. A heightened desire to feel loved and important must be controlled. You are a pleasure hunter and a person with great charm. Fluctuating emotions can get in the way of your creativity. As for your vocation – you are a theater, exhibitionist and your creativity needs to be constantly developed. Teaching and caring for children is a priority for you, and you also tend to speculate and dramatize your experiences.
Read more
Uranus in the fifth house
You definitely have creative originality and your hobbies are unusual and interesting. The desire for independence can be a wake-up call both in love affairs and in relationships with children. Your children can be quite unique, but such that neither you nor they can understand each other. You are not interested in the social games of society and are more concerned about your own inclinations and desires. Speculation can get you in trouble – be careful. Sudden gains and losses are also possible. Unexpected accomplishments without any effort on your part can form an attitude that losses are unusual for you and will never happen to you, watch this. Your love life is unusual, and sometimes even frantic. Your approach to romance and dating can be somewhat brusque, unconventional, and rebellious.
Share with your friends. +5 to CARMA