The first lunar knocks suggest a rather serene energy, so you should not rush and waste your energy. The powerful gravitational effect of the terrestrial luminary causes a modification of the geomagnetic field. All plant species on the first lunar day are especially susceptible to various negative influences from the outside.
Today you cannot:
Landing;
Vaccination;
Hilling;
Loosening the soil.
It is quite possible that there is a high probability of a violation of the root system, after which the damaged plants will revive for a long time and grow poorly.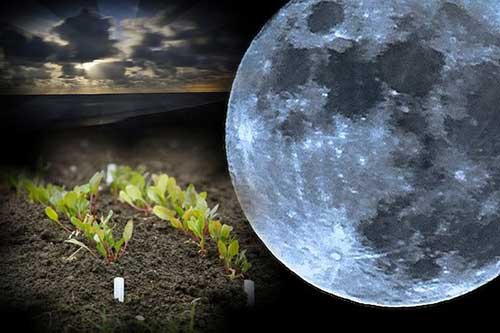 Today it is advisable to do:
Destruction of insects;
Weed weeding;
Removing unhealthy and dried out plants and branches of various crops;
Cut the shoots of wild sprouts.
With the onset of the new moon, all the vital energy of plants accumulates in the root system, so the coming day can be dedicated to the collection of root fruits and grains. The seeds harvested on 1 lunar day have a tremendous charge of vitality, which will easily persist until the new sowing season and will help to get the long-awaited high-level harvest.
Share with your friends. +5 to CARMA