Venus is a kind planet that symbolizes love, creativity and material well-being. Since Saturn is an evil luminary, its conjunction with Venus most often negatively affects its qualities.
A native with the aspect of the conjunction of Venus and Saturn in the natal chart cannot just enjoy life, as he is inclined to save on the most important things. In love, it is not easy for him to open up in feelings. Tightness and coldness prevent him from creating a truly harmonious union and a relationship of mutual trust.
On the other hand, the close interaction of Venus and Saturn sets the subject up for fruitful work and the achievement of positive results in activity.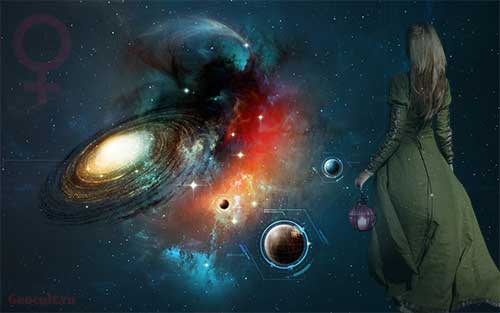 The influence of the aspect on the personality, behavior and attitudes of a person
A person with the conjunction of Venus and Saturn loves work and knows how to wait. He understands that luck does not come immediately and is ready to hone and build up his skills until the result is truly satisfying to him.
The owner of the aspect feels most comfortable in the company of people who surpass him in age. The subject is attracted by the experience, professionalism, and wisdom of those around him, and he himself seeks to demonstrate tact, politeness, a high level of good manners and excellent manners.
The native has a good artistic taste. He loves classics and adheres to a business style in clothes. In any business, he tries to bring perfect order and create perfection of forms.
A person will best show his talents if he chooses for himself activities in the field of art, finance, real estate or office work.
The conjunction of Venus and Saturn in the natal chart of a man
Since Venus in a man's horoscope indicates relationships and marriage, her aspect with Saturn will characterize his possible chosen one.
The owner of the aspect prefers women who are business, practical, responsible and purposeful. Often the acquaintance takes place at work, or the spouse eventually becomes the native's business partner.
The tense aspect of Saturn and Venus indicates difficulties in personal life. It can be emotional coldness, separation and disappointment in love. A man with this constellation in the horoscope is sometimes too greedy, materialistic and picky about his other half. It is not uncommon for a marriage to take place by convenience, and a woman becomes a spouse much older or younger in age.
The conjunction of Venus and Saturn in the natal chart of a woman
Women with the conjunction of Venus and Saturn in the horoscope, as a rule, look younger than their age. They carefully choose wardrobe items for themselves. Most often it consists of good quality things that do not require special care and do not go out of fashion.
In relation to others, a lady with this aspect is strict and distrustful, but a woman tends to show devotion, loyalty and caring to people who make up her close circle of friends. In love, she is sometimes disappointed. It is difficult for a woman to admit a new person to her, and it is just as difficult to forget him. Having entered into marriage, the owner of the horoscope becomes a good wife, a responsible mother and a practical housewife.
The conjunction of Venus and Saturn in the child's natal chart
For a child whose birth chart contains a conjunction of Venus and Saturn, creativity may appear late. He may be interested in painting, music, or various types of arts and crafts (embroidery, sewing, patchwork, wood carving, modeling, sculpture, etc.)
Such children approach any creative work thoroughly. They choose restrained colors and strict, classic forms. There is no need to rush your child during your favorite activities. He does any thing soundly, beautifully and forever.
Share with your friends. +5 to CARMA