The seventh lunar day is best suited for many gardening work. The increase and accumulation of energy, useful nutrients by various plants continues. Harvesting is recommended. However, keep in mind that on this seventh lunar day it is better to collect exactly those crops in which edible fruits grow above the surface of the land cover. These include:
All fruits and berries;
Cucumbers and tomatoes;
Zucchini, legumes and pumpkin;
Pepper and floral medicinal plants.
Also, the 7th lunar day is well suited for harvesting root fruits.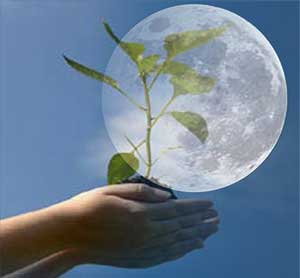 With the growth of the moon , the strength of the Earth weakens, which directly leads to the rapid absorption of all moisture from the soil by plants. Therefore, it is advisable to water all plant species frequently and abundantly.
The seventh lunar day is most favorable for planting, transplanting, feeding, grafting, mowing old grass, collecting medicinal herbs. It will be useful to devote today to the necessary tillage and harvesting of seeds for the next year.
It is contraindicated to engage in harvesting leaves and tops. In addition, it is not advisable for summer residents to prune and remove cultivated plants, especially when the Moon is in the sign of Aquarius . It is necessary to be extremely careful when processing the land, so as not to harm the root system and damage the still immature young shoots. The root system of young plants on this day is prone to a very painful reaction to various injuries. The seventh lunar day is pleased to think about preparations for the winter.
Share with your friends. +5 to CARMA