Haircut : Any changes in the length and shape of the hairstyle should be discarded. A haircut on a new moon can lead to a decrease in a person's life expectancy – in proportion to the length of the hair cut.
Coloring: you can dye your hair with natural dyes, then a favorable relationship with others is guaranteed. This is especially true for communication with colleagues at work.
What to do with your hair: it is better to braid your hair on this day. This will help shield your energy field from any negative influences. The first day of the lunar calendar is characterized by reduced efficiency, lack of the necessary willpower and attentiveness. This state of affairs is explained by the fact that there is a kind of "tuning" of the human body to the wave of the world energy field.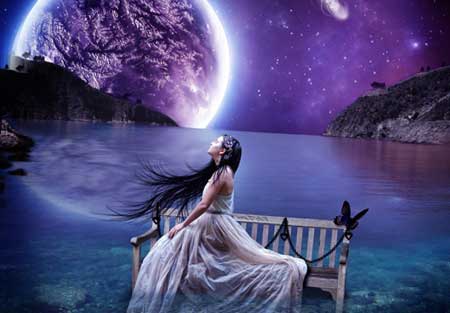 This day should pass calmly, it is better not to plan important events. The ideal pastime is to be alone with yourself to avoid anxiety and overwork. You can read philosophical literature, think a little about the world around you. You should exclude intense physical activity, get a good night's sleep. On such a day, the accumulation of the internal forces of a person takes place.
An excellent option for relaxing on the first day of the lunar calendar is going out into nature. You can just take a walk in the park or alley. If weather permits, take off your hat. If it rains warmly, it is good to put your head up and take such an energetic shower. It is also worth organizing a hot bath at home, be sure to add essential oils or sea salt. This will make it possible to quickly and efficiently restore the lost strength.
Share with your friends. +5 to CARMA