Haircut : Great time for a haircut. On this day, the waxing phase of the moon begins, which means that a haircut will make your hair grow faster. In addition, it will improve the general physical condition, optimize the work of all senses, the gastrointestinal tract. The oxygen supply to the brain will increase.
Coloring : Treating your hair with natural dyes will attract cash flow.
What to do with your hair: This day is great for any experimentation. You can safely change your image, style of behavior. The tuning of the energy field has already been completed, it's time to start active work in any areas of activity.
A powerful influx of creative energy is felt, as well as an active desire to improve material wealth and physical health. The second day of the lunar calendar is a time of creation, generation of ideas and their direct implementation. Hair at the moment can significantly contribute to any achievements, you just need to follow some rules for handling them.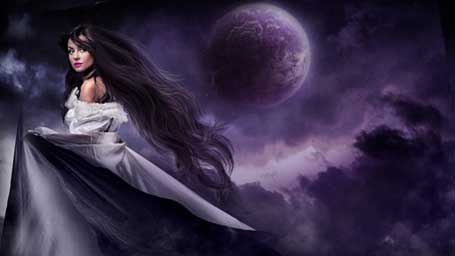 In the morning, when taking a shower, tie your hair in a bun. Even if the length is very short, such a simple technique will help to achieve the maximum concentration of energy. Since the day promises to be very busy, you can feel very tired in the evening. Better to try to relax in a comfortable home environment and go to bed early.
Share with your friends. +5 to CARMA