Haircut: today this procedure will help to strengthen natural intuition, which in difficult times will be an indispensable assistant. Accelerated hair growth after a haircut on the seventh lunar day is ensured.
Coloring: changing hair color will be a real catalyst for sexuality.
What to do with your hair: the best hairstyle for today is light curls, they will saturate their owner with the positive energy of nature, give peace of mind. On this lunar day, you will be able to concentrate your thoughts and feelings and direct your inner forces in the right direction. The general condition can be characterized as stable. All cases started will be resolved with ease, success is also ensured during important negotiations.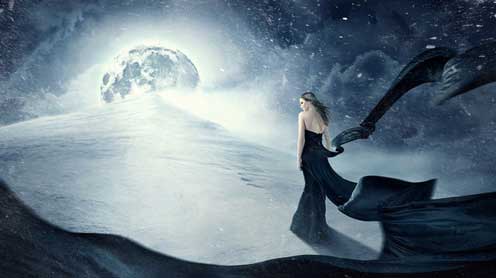 A willingness to compromise, coupled with a clear understanding of one's own position, will make it possible to quickly find the only correct solution. An increased sexual background will have a positive effect on communication skills. Any interaction with people around you will be filled with goodwill.
The seventh day of the lunar calendar is best suited for the formation of a new image. However, the issue of changing hairstyles should be treated with increased responsibility. Personal charm and quality of communication with the opposite sex will depend on this.
Share with your friends. +5 to CARMA