Haircut : on the 9th lunar day, you need to get a haircut to prevent troubles and minor troubles, as well as health problems. The waxing moon will provide accelerated growth of hair that has been cut.
Coloring : lightening with natural dyes will save you from all sorts of hardships.
What to do with your hair : the hairstyle should resemble a halo in shape – this will help to establish an energetic connection with a personal Guardian Angel. On the ninth lunar day , the negative energy of the cosmos prevails, which means that the behavior of others will not be entirely adequate and prudent. It is very difficult to fight the temptations and provocations that the ninth day of the lunar calendar has prepared. Passions are raging, and emotions are heated to the limit.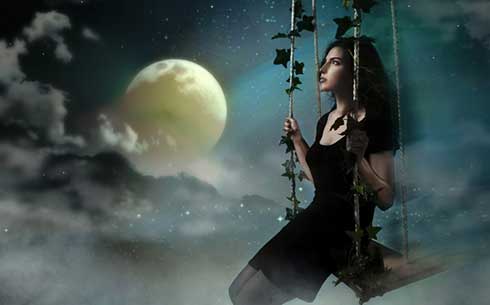 Quarrels, conflicts, loud curses and scandals are very likely. It can even get to a fight if you don't stop in time. For this reason, it is worth refraining from communicating with strangers, as well as with negative personalities. Blind indulgence in temptation can permanently disrupt the favorable impression of others about you. You should control yourself and try to limit the flow of negative energy, tune in to a positive mood. Small meditation techniques will help with this.
At the same time, the ninth day of the moon is a time of inspiration, the search for strength for new achievements. If you channel the energy of space in the right direction, the results will not be long in coming. It is also useful to engage in self-education and self-realization – many long-troubling questions will be answered.
Share with your friends. +5 to CARMA