The rising sign of Taurus shows the character traits of people, manifested in an active social life and communication with others. The Ascendant in Taurus characterizes these individuals as stubborn workers, stubborns, but kind-hearted. They strive for a balance of material and mental comfort in life, therefore, focusing on financial well-being, they do not lose romance and sincerity of feelings.
The character is peaceful, the behavior is slightly slow. They are in no hurry, carrying out assignments, they know that due to hard work and perseverance, they will still come to the goal. They complete any business, respect family values ​​and give the impression of a good-natured simpleton, which prompts envious people to tease and provoke them. If the patience of these owners of the Ascendant in Taurus bursts, then they crush opponents like a mad bull, and then they are horrified by what they have done.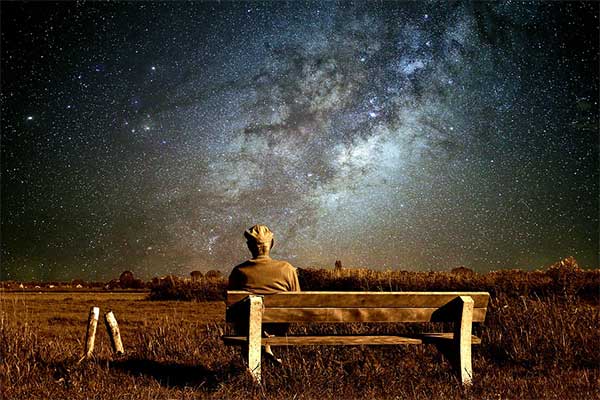 Appearance and behavior
These individuals are under the auspices of Venus, which is expressed in roundness of forms, a tendency to light exciting fullness, as well as incredible charm, against which it is difficult to resist the representatives of the opposite sex.
Characteristic features of the appearance bestowed by the Ascendant in Taurus:
medium height, chubby cheeks (especially in childhood), dimples on them or on the chin;
bulging eyes with a limp, gray-blue, green or blue;
large facial features – full, well-defined lips, the tip of the nose is wide, the forehead is high;
the hair is soft and wavy, the figure is strong, women have very prominent buttocks;
broad sloping shoulders, in men the legs are shorter than the torso, a short powerful neck;
soft calm look, devoid of evaluativeness and aggression.
Ascending Taurus rarely have exquisite taste, but much depends on the position of Venus in a personal horoscope. They are cautious with their choice of style, preferring the time-tested classics and calm dark tones of clothing. They prefer precious accessories made of white and yellow gold with transparent stones in pastel colors.
The gait is heavy and measured. Entering a room, they look around and can casually check the strength of a chair or table. Such individuals speak slowly, detailing the details, but do not like to communicate with several interlocutors, choosing the main one they look at the moment of the conversation. The main values ​​are material comfort, the usual algorithm of actions – favorite things at home, rest in the same places. These owners of the Ascendant in Taurus inspire the growth of financial income and the opportunity to buy beautiful clothes and jewelry.
Ascending sign of Taurus in women
A woman with an Ascendant in Taurus is a leader by nature, but due to her calm, non-conflict nature, she is not always able to defend the right to a higher position, although these are the best female bosses – fair, thorough, making well-considered wise decisions. After all, the Taurus ward in the 1st house prepares for her future profession since school: she reads a lot, studies in specialized studios, not forgetting to pay attention to sewing, cooking, design, which makes her an ideal wife and a zealous caring hostess. The house is a reliable rear and abode of beauty, where each vase and picture is selected with taste.
A girl with an Ascendant in Taurus appreciates financial freedom and already at the institute goes to work, accumulating experience and valuable connections, but she may well choose the path of a housewife with a rich spouse, becoming an overbearing but caring mother. The inclination to be overweight does not detract from her warm charm in the eyes of men, however, she does not understand strong passions, enveloping her lover with care, serving skillfully cooked dishes and ironed shirts.
The ward of Venus will never choose a poor artist as her husband, despite her love for art, with the exception of men with an ascending Scorpio, who have a fatal magnetic effect on her.
The rising sign of Taurus in men
A loyal and fair boss and an executive subordinate, whose mere presence gives hope to cope with an acute emergency in a short time. The owner of the Ascendant in Taurus stands firmly on the ground and never lives in poverty. He will prefer stable cash receipts to a dizzying career, and reclining on the couch watching his favorite programs for adventures and sports.
He does not like to change the atmosphere in the apartment and travel to unfamiliar places where there is no comfortable hotel and the usual favorite dishes, despite the fact that in childhood he dreamed of conquering space and exploring the Egyptian pyramids. A girl with a rising Scorpio will help to stir up forgotten desires and lift them off the couch, for whom the courageous, caring and witty Taurus will become a protection from everyday storms.
In love and sex, the native does not show much imagination. Cheating unsettles him for a long time, this is the only unbearable stress for calmly leading a risky business and knowing how to calculate the risks in advance of Taurus. Betrayal of friends and loved ones is his Achilles heel, because he himself is a loyal and reliable friend and family man.
Professions for the Taurus Ascendant
People with Ascendant in Taurus are close to the areas where it is necessary to apply logic, mathematics, sanity and a practical approach. They choose stable professions that are in demand at all times, for example, accountants, bankers or bank managers, dentists, gynecologists, or handicrafts. Among the handicraftsmen who make custom-made jewelry, shoes, furniture, hairdressers, tailors, there are many owners of the Ascendant in Taurus. However, their subtle artistic taste also leads them to the stage. These are great vocalists, musicians who prefer wind instruments, directors and screenwriters.
Share with your friends. +5 to CARMA