Mars in the tenth house
Such people are dominated by an ambitious, enthusiastic character with a large supply of energy. They have good organizational and executive skills. They want to lead and show the way by taking all the lead in their careers. Success comes from personal organizations. They take variety in their activities. They have a strong independence, they are practical and result-oriented. Such people may have difficulties and disagreements with one of the parents or with their superiors at work.
You may have a desire to achieve success and power for the benefit of others or for yourself, without thinking about anyone. You want recognition for your accomplishments, and there is also a desire to be truly good at what you do. There is a strong motivation for career success and personal achievement. You can inspire others by example. You are ambitious and perhaps used to praising yourself. People in high positions can help or, conversely, hinder you.
Read more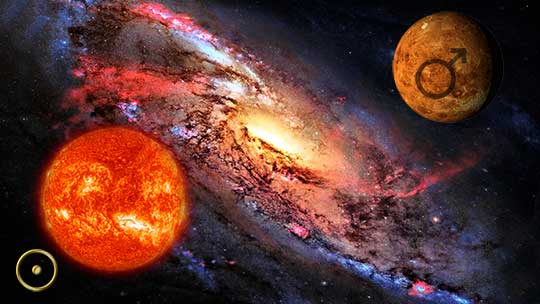 Mercury in the tenth house
Perhaps writing or speaking is a must for your career. The teaching profession can be very promising for you. You have a talent for communicating your ideas to others, for which you can receive recognition. Your agility and mental alertness can lead you just where you really need it. You can have many jobs as you have a lot of talent. Perhaps travel will be related to your profession.
Jupiter in the tenth house
You can achieve great opportunities and career growth, success and honor in your profession and society. Mostly because you have a kindred spirit and generosity. You have a special attraction, people feel that you will not let them down. You will have many opportunities that will be useful for you personally and for the whole society as well. There is a strong sense of responsibility towards your career and personal achievements. People believe in your capabilities, growth, in your tentative long-term plans, dreams and visions.
Venus in the tenth house
You can win over people, you have a harmonious character, you become popular in your career and around the world. People want to do good things for you, which can lead you to laziness if you overuse this energy. You treat the world with love and friendliness, you have a sense of optimism. Public speaking and singing are favorable for you. Your voice can inspire and please people. This brings you a comfortable financial position.
Saturn in the tenth house
You are self-reliant and independent in business affairs, you have good organizational skills. Success comes to you slowly, through perseverance and hard work. You must take up your responsibilities, otherwise life will turn into only disappointments and failures. If you use other people in your pursuit of power, it will lead to complete failure. You must control your ambitions. Be careful when burning bridges, you may have to cross them again. You may have problems with one of the parents due to their discipline, strictness and desire to control your life.
Neptune in the tenth house
There can be strange and confusing situations in your career and travel that you will have to go through in order to succeed. Your idealism forces you to keep your eyes always open and stand firmly on the ground. You can succeed in an artistic, inspirational, humanitarian, dramatic, advertising career, as well as by taking up psychics. It is also possible that you will associate your career with theater, chemistry, psychological activity, photography or drugs. Your image can have ups and downs, depending on your sense of control. Feeling rejected by one of the parents is possible.
Pluto in the tenth house
Unforeseen activities can affect your career. The global community can directly influence your work or status in the world. You are self-confident, but you must be more diplomatic and patient, especially when it comes to the whole world. You can strive for power, to work with society, you want to work for the good of the people and serve the whole society. If you use strength and power to get your way, it will lead to a fall. Use all your skills to raise society. You love to work behind the scenes to achieve your goals. You have an instinct to understand why people do this.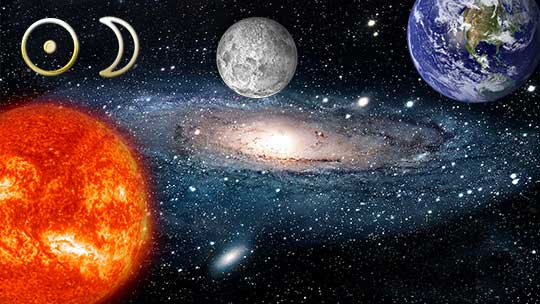 The opinion of others is very important to you. The desire to achieve everything can dominate. You can be a public manager or work with change, women, people. Your charm allows you to influence people. Big career changes are possible. You have a desire to be socially useful to society. As far as your calling is concerned, you are energized by work. Your personality stands out so much that you sometimes cannot tolerate being a subordinate. You need to control your emotions.
Read more
Uranus in the tenth house
You are not a conformer and do not dream of a stable, banal career without complications. You are quite independent and can be employed. Your rebellious nature can lead to the fact that you do not what you say in your professional life. You have a good imagination, intuition and creativity that can be applied in any career you choose. Life-changing career changes are likely. Routine work drives you crazy. A career in electronics, computers, inventions, metaphysics or mechanics is possible.
Share with your friends. +5 to CARMA