Venus in the sixth house
You are diplomatic, very much loved by your employees and colleagues at work, also because of your desire to achieve better working conditions for them, making the work process more enjoyable. This position of Venus is quite favorable for health, if you do not abuse it, indulge your weaknesses, eat rich and sweet food. Excessive consumption of sugar and starch should be avoided. When disagreements arise at work or in the office, you can feel free to mediate, bringing peace and understanding to the dialogue.
Jupiter in the sixth house
This placement of Jupiter generally gives good health. Any health problem usually stems from extravagance and over-indulgence in too many things. You help others while being a reliable and loyal employee. You inspire your work colleagues to cooperate and show goodwill. You love your job and willingly give it all your time. You need to be more attentive to your health – not to overwork or overuse food or drinks, as liver and blood problems can arise, causing poor blood circulation with excessive indulgence to food.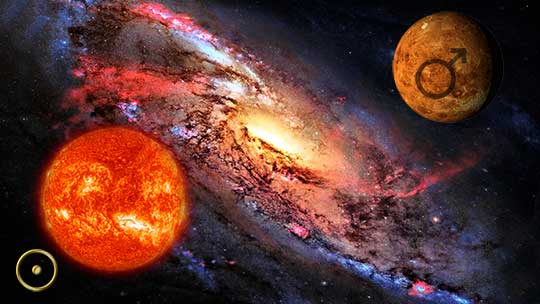 Mars in the sixth house
You are hardworking, efficient, tireless, dynamic and active at work. You may have a tendency to be annoyed and impatient with coworkers and employees who do not have these qualities. With a mechanical mindset, you are resilient and able to easily recover your strength. You tend to be prone to fevers, even rather to the extreme, when you are sick. There is a danger of burns and scalds, as well as accidents during work or employment. They can be due to your impulsive behavior, haste and impatience.
Mercury in the sixth house
You have analytical skills and perhaps a love for computers and electronics. Worrying about work details can wobble the nervous system, causing health problems. Any ailments reflect your wrong thinking and, possibly, unnecessary anxiety. You may be restless in pursuit of frequent changes in activities. Mental work may be typical for you. Diversity in your work and activities is very important to you. You are interested in health and diet issues.
Saturn in the sixth house
Hindrances or limitations in health take place in this position of Saturn. It is necessary to develop a special diet, since there is a possibility of incomplete absorption of all the nutrients that are necessary to maintain a healthy body tone from the food you eat. Perhaps taking vitamins in this regard will help. Exercise is undoubtedly very rewarding for you. In the workplace, difficulties may arise due to your attitude towards other people, or because the environment will not improve productivity, or it may be the fault of your colleagues trying to make you unbearable at work. You shouldn't expect others to work as hard as you do, or grasp details on the fly as quickly as you do. You may be a workaholic, or you just need to understand "how" to work. Although, on the whole, you are practical, conscientious and hardworking and do an excellent job of detailed work. Working with tight deadlines is not your forte, but you always try to fulfill your responsibilities. Do not overwork to the point of exhaustion. Anxiety tendencies and constant anxiety can affect your health, causing depression and possibly hypochondria.
Uranus in the sixth house
You have unique abilities and original techniques, especially in your work. You may suffer from extreme nervous tension and rather strange accidents at work. Your appearance and manner of dress can be quite unusual. You enjoy long working hours, a varied and varied activity. You are an exemplary worker, but you must take care of your health and not overwork. The ability to develop smart ideas can help you in your activities. You are at your best when you are independent, boss, or self-employed. You can be impatient with those around you, while being harsh and detached about your workmates. Your health is prone to strange and unexpected ailments, cramps are also possible. In many cases, the reason lies in your nervousness, anxiety, stress and tension. Get more rest.
You feel the need to serve or be helpful to others, or you probably just want to work for yourself. You have a tendency to wallow in self-pity, to seek sympathy in any minor situation, or to become hypochondriacal. You are a dedicated, conscientious and loyal employee who is always ready to help colleagues at work. Some in this position of the planet are bossy and conceited with those they work with. You can be an administrator, but you can also choose to be an employee. If you are in a position of power, be careful not to become an office tyrant. You are happy when you have something to do and you hate boredom. You are very proud of your job and your workplace, because this is the place where you want to shine and be the best. Worry and anxiety especially trying to do everything perfectly can be detrimental to your health, so you need to learn how to relax and not let stress and tension get to you. The sun in this position advises you to be especially careful in taking care of your health and body.
Read more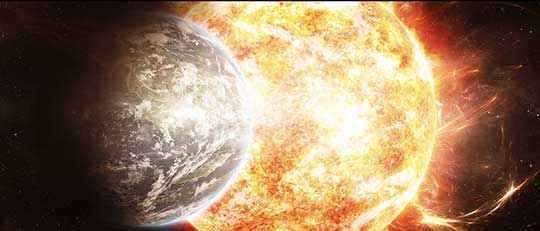 Neptune in the sixth house
Strange things can happen both in the workplace and to your health. You strive to serve and possibly look after and care for others. At times, it can be difficult for you to get started or work in a logical and systemic order to complete it. At work, you may encounter two-faced people who cause you pain and suffering. You are extremely sensitive to the working conditions and your workplace, so you need a pleasant and calm environment. If it is absent, you can face unusual manifestations of diseases, which can be both real and exist only in your head. You are like a sensitive sponge absorbing the atmosphere around you. Herbal or holistic treatments will help you better than traditional medicine. You are capable of great sacrifices in your work.
Pluto in the sixth house
Significant personal transformations can arise from your job or work environment. You may seek to get involved in workplace problems or union work. You tend to be cooperative and solid in your work habits, and you can be a tough foreman and boss for your colleagues and for the workers under your command. Beware of trying to over-control their work. You have the opportunity to work for quite a long time until the moment when your body can no longer tolerate. You enjoy troubleshooting and solving problems that others cannot solve. Working as a detective in the workplace is a pleasure for you. You have the ability to challenge people to discuss pressing issues and analyze them logically. Perhaps you have an interest in healing. You could be a channel for healing or just a hypochondriac. You tend to unconsciously project your criticism onto your work colleagues without saying a word. You may have difficulties with infectious diseases, latent diseases, or problems in the colon area.
You are considerate of colleagues and strive to develop in them a desire for productive work. Serving others is a wonderful outlet for your personality, although being capricious and oversensitive can be a problem for you. Anxiety and insecurity can cause fluctuations in health, and emotional tension along with digestive problems can indicate the need for rest. Stop worrying. Also, you should not overeat when you are overworked, when overworked, or when you are upset. Take care of your health and watch your diet. In terms of calling, chances are that you are completely absorbed in your work and are a workaholic. You are characterized by a change of place of work, activities related to the public or working primarily in a female team.
Read more
Share with your friends. +5 to CARMA