The sextile between the Sun and Jupiter is an auspicious aspect that unites two good heavenly bodies. The sun symbolizes creativity in man, and Jupiter gives him favorable opportunities for expansion and development.
In addition, the Sun and Jupiter are "life batteries" that concentrate energy in a person's birth chart. Since they are united by the good aspect, the forces of a person are distributed harmoniously, and it is easy for the native to achieve what he wants without much stress and energy consumption.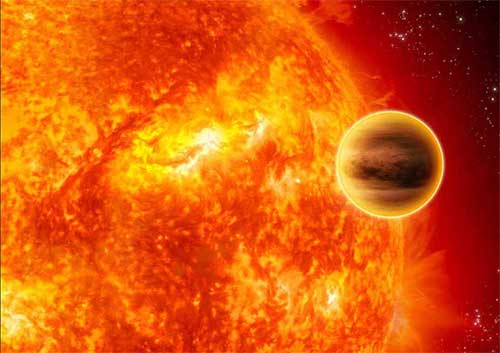 The influence of the aspect on personal qualities and worldview of a person
The Sextile of the Sun and Jupiter imparts to a person such qualities as benevolence, generosity, enthusiasm and inner nobility. The owners of the aspect are very attractive to those around them due to their cheerful character and positive attitude. In any situation, they demonstrate optimism, and, indeed, the affairs for which the native undertakes are easily successful and always completed successfully.
Thanks to the harmonious interaction of Jupiter and the Sun, a person always knows what to strive for and what to do in order to succeed in life. He understands the high role of enlightenment and education and never stops learning and expanding his horizons. At the same time, he is happy to share his accumulated experience with other people, which creates for him the fame and authority of a knowledgeable person.
The negative side of the aspect is too easy attitude towards life and loyalty to public order, even not quite fair. Easy success in life can form an inability to cope with difficulties and solve acute problems.
People in whose horoscopes the Sun and Jupiter form a sextile are interested in sports, jurisprudence, business, photography and any kind of creativity. They make excellent teachers, religious leaders, spiritual mentors, philosophers and doctors.
Sextile of the Sun and Jupiter in the female horoscope
If the Sun – the significator of marriage in the female chart – is in sextile with Jupiter, then such a lady will have a successful relationship with the opposite sex. The partners she will attract will be athletic, creative and educated. With them it will be interesting to expand horizons, travel, jointly develop development strategies and conquer all new heights.
The sextile of the Sun and Jupiter in a woman's horoscope is one of the indications of a happy marriage. For partners who have entered into marriage, a cheerful attitude to life appears, a desire to develop, to go forward and not be satisfied with what has already been achieved. As a rule, partnership brings a woman material well-being and an increase in social status.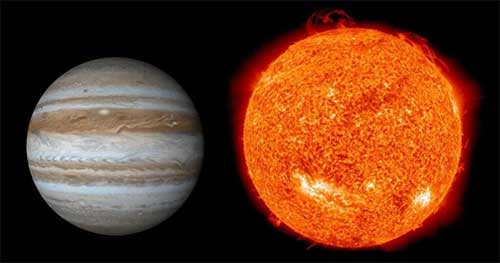 Interaction of the Sun and Jupiter in various elements
The sextile aspect unites friendly elements: Earth and Water, Fire and Air. If the Sun and Jupiter are in the signs of Water and Earth, then the subject is very successful in material affairs. He is distinguished not only by his giftedness, but also by the ability to realize his talents, to preserve and increase what he has acquired. During his life, he easily manages to solve economic matters, and in matters of feelings and emotions he has no equal. The owners of the aspect understand people, know how to build relationships and build a family. Their happiness lies in simple earthly values: a good home, a strong marriage, prosperity and financial prosperity.
If the sextile of the Sun and Jupiter combines the elements of Fire and Air, then the owner of the horoscope becomes a generally recognized authority in any area of ​​knowledge. He not only generates new ideas with ease, but also accumulates experience and knowledge gained from a variety of sources. Such people are often asked for advice and help. The subject knows how to perfectly behave in public, demonstrates a high level of education and spiritual development, and becomes an example for others to follow.
Share with your friends. +5 to CARMA