Mars conjunct the Ascendant
You are an independent person who wants to constantly control your life. You especially dislike any kind of restriction and obey orders. You want to be in charge of the situation and take the lead instead of following someone else's direction, and you can be explosive and prone to accidents, especially burns or facial scars. You are likely athletic, love physical activity and be always on the go, while your vitality is strong enough and you have more restorative power than others, even if you tend to get sick more seriously than others.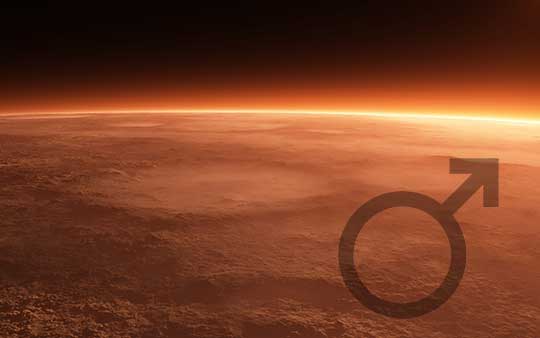 Mars is in harmony with the Ascendant
You tend to be independent, courageous, strong-willed, and assertive. You don't really care what others think of you – you are on your own. You have active and energetic friends. You have honesty and dedication, and you will always stand up for your beliefs and ideals. In this aspect, the advantages of the physical body are clearly expressed – increased vitality and excellent regenerative strength.
Dissonance of Mars with the Ascendant
You may need to learn how to better cooperate with other people. People around you at times perceive you as bossy and selfish, as you tend to be aggressive, competitive, and independent. You struggle between your personal desires and the need to harmoniously get along with the people around you. There are times when you are impulsive and emotional, with sudden outbursts of anger.
Share with your friends. +5 to CARMA