Moon Square – Pluto between the planets most often speaks of a certain internal conflict of the native, as well as his courage and ability to fight. This statement is especially true when the energetic planet is involved in the planetary configuration.
Pluto symbolizes the inner strength, will and energy of the native. The tense aspect of Pluto with the Moon endows the subject with leadership qualities, increased emotionality, and a desire for popularity and success.
Since the Moon , which is responsible for the internal state and psyche of a person, is damaged by the evil planet Pluto, the native openly demonstrates to others not only positive emotions, but also negative ones: jealousy, envy, anger, indignation, etc.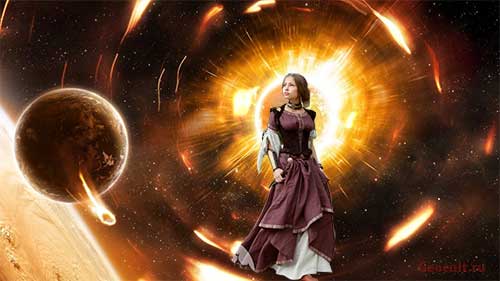 Aspect and its influence on the character and behavior of a person
If there is a square of the Moon and Pluto in the natal chart , then its owner likes to be in sight. He has charisma, mystery and a special mystical charm. Big words, decisive actions and bold deeds make him famous. There are many fans and admirers next to such a person, even despite his complex authoritarian character.
The owner of the aspect requires obedience and respect for his authority from his partners and relatives. He loves to order, control everything that happens and make decisions on his own. This is especially true for family and household affairs, but this feature can also manifest itself in work.
The native needs to overcome such qualities as selfishness, incontinence, dictatorial habits and arrogance. You need to more often show others your enthusiasm, dedication, ability to actively act and transform reality.
Moon Square – Pluto in Natal Men
The intense interaction of the Moon and Pluto in a man's natal chart will tell you that jealousy, dictatorship and a struggle for leadership are sometimes present in his relationships with women. This aspect may indicate early marriage.
The native will intuitively choose an active, domineering, proactive and decisive woman as his spouse, but it is still better for partners to distribute powers and spheres of influence in advance so that they do not overlap.
Moon Square – Pluto in Natal women
The tense aspect of the square of the Moon and Pluto in a woman's natal will tell about her commanding character and pronounced volitional qualities. This strong personality does not like to obey either authorities or a spouse. She knows what she wants and will always make her way to success despite resistance.
Her great ambition, ambition, stubbornness and self-confidence make her a difficult partner. However, this does not prevent the owner of the aspect from being successful, popular and in demand.
Square Moon – Pluto in children's horoscope
Little owners of this aspect are distinguished by restlessness and a difficult, strong character. You should not suppress such a child or try to force him to do anything. He knows perfectly well what is worth doing and what is of no interest to him.
In order for the child's energy not to be wasted, it is necessary to involve him in any active activity and sports activities. Such children love to be leaders, and therefore participation in competitions, contests and competitions will bring them joy and satisfaction.
Moon and Pluto in different signs of the zodiac
The square of the Moon and Pluto is a stressful aspect, but the damage from it will not be as obvious if the Moon in the horoscope is essentially strong . If Pluto is also a sign of its strength, then there will be a lot of struggle in the life of the subject, but the outcome of most situations will be successful.
An example is the configuration formed by the Moon in Cancer and Pluto in Aries. The native realizes himself both in his personal life and in his chosen activity, although at times it will seem to him that in some area he is not completing something and is missing something.
Huge career ambitions and the desire to have a strong rear in the form of a family will motivate the owner of the horoscope to work on two fronts at the same time and achieve results above average.
Share with your friends. +5 to CARMA