Symbol: Octopus
Stones: Onyx , Turquoise, black pearl

On the 29th lunar day, it is very good to tie up bad habits. For example, if you want to quit smoking, and overwork yourself today, then the next day it will be much easier for you to fight, because today all the cinder is asking to go out. This day is great for getting rid of unnecessary things, today you can throw a stone from your soul, get rid of everything that prevents you from moving forward. The 29th day of the Moon is favorable for the beginning of the diet cycle, and life in a new way.
It so happens that the 29th lunar day completely completes the lunar month, and the 30th day of the moon does not come. If so, then today is the end of the entire lunar month. You can analyze mistakes and reflect on the past period.
Love and relationships on the 29th lunar day
Today is a very unfavorable period for romantic meetings and relationships, so if you have a date planned, it is better to postpone it to another day. Also, weddings are not recommended on this day.
Housework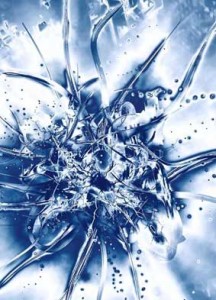 Today is a traumatic day, so it is not recommended to carry out repair and construction work around the house. But today is a very auspicious day for getting rid of unnecessary trash and clearing debris, so it would be good to carry out a general cleaning and energy cleaning of the house.
Health
Today you need to carefully consider your health, the risk of injury and respiratory diseases is very high. This Lunar day is good for cleansing the body, fasting will be very effective.
Business and money
This is the time to take stock, it is not recommended to start any new business. Money matters can go well, especially if they have been planned in advance.
Share with your friends. +5 to CARMA