Symbol: Trumpet
Stones: Sapphire , Zircon .
The fourteenth lunar day is very active, but also dangerous at the same time. Their danger may lie in the fact that on this day a certain psychological foundation may be laid, which leads to self-destruction. On such a day, an internal conflict with oneself can become completely unbearable, and even a small event can become the "last straw". People who live without a goal and a certain meaning in life may experience depression, because there is no outlet for the Lunar energy. In this regard, it is on the 14th lunar day that persecution mania is observed, and according to statistics, many suicides are committed.
On such a day, it is well suited to improve your skills and professionalism in any business. Listen to the recommendations and advice of the people around you.
Listen to your inner intuition, the call of your soul – because today its quiet whisper is very loud. Our inner subconsciousness sees all possible and not only possible variants of events.
The 14th lunar day contributes to the strong strengthening of families and their ties, mutual understanding between the younger and older generations. In addition, the atmosphere of this day encourages communication at all levels with colleagues and friends, as well as partners and bosses.
Love and relationships
Often on such a day, people are prone to depression and apathy, because the Lunar energy on the 14th lunar day is strong, and a person is not able to realize it and use it.
Housework
On the fourteenth day of the moon, you can do any large household chores, arrange a big wash or general cleaning. It is also a good day for any kind of renovation and construction. It would be nice to energetically clean your home and space.
Health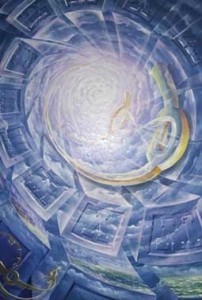 The 14th day is a very good day for cleansing the intestines and skin. Fasting this day will have a strong healing effect. Eyes are especially sensitive on this day, try not to overload your vision. It is not recommended to be in a passive state, physical work in any form is very useful.
Business and money
A great day for businessmen and careerists. Channel your energy on solving important matters, this is a very good day for solving financial issues and signing contracts. A good day for travel and business meetings.
Share with your friends. +5 to CARMA