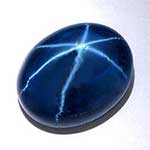 Sapphire is one of the finest and most popular gemstones, renowned primarily for its rich cornflower blue or gorgeous yellow color. It has been known in many countries since ancient times, and therefore a wide variety of magical and healing properties are attributed to it. Sapphire is of particular interest because it does not promise material wealth, worldly fame and power. This stone is appreciated for the fact that it is associated with spiritual purity, holiness, humility and admiration for the forces of heaven and space.
Today, in jewelry stores, in addition to sapphires of common colors, one can find colorless stones and corundums of the most unusual shades: lilac, blue and green. Everyone can find a gem to their liking. This gem is mined in America, Australia, India, China, Russia and many other countries.
The magical properties of the stone
Before purchasing a sapphire, you need to familiarize yourself with the magical properties of the stone . The energy of the mineral should be in tune with the thoughts, feelings and desires of the person who became its owner. The most famous miraculous effects of the stone include the following.
The stone strengthens the spirit of a person, makes him resilient when meeting life's trials and motivates him to achieve his goals.
Sapphire orients people to the knowledge of the world and the development of intelligence. There will not be such an area and sphere of life that the owner of the sapphire would not be interested in. All knowledge is assimilated gradually and form a harmonious and logical system in the mind.
Thanks to the stone, human nature is being improved. Sapphire makes it possible to realize your shortcomings (aggressive behavior, anger, recklessness, harshness) and work to enhance your positive qualities.
The stone gives insight and the ability to distinguish truth from falsehood. He protects people from slander, treachery and betrayal.
Healing (medicinal) properties of the stone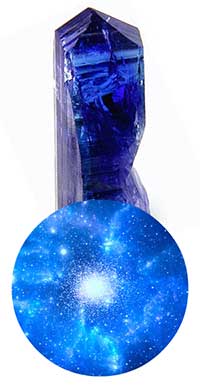 Blue sapphire is one of the most important stones used in lithotherapy. This stone has a mild soothing effect; thanks to its influence, people get rid of nervousness, apathy, insomnia and depression.
Indian astrologers prescribe blue sapphire for people who want to lose weight and gain good health and longevity. Blue mineral helps to cope with poisoning. Yellow sapphire promotes development, growth and speedy recovery of the body. Wearing a yellow sapphire amulet has a beneficial effect on the liver and pancreas.
Sapphire is a stone of resilience and resistance, and therefore in lithotherapy it is sometimes used as a means of strengthening the human immune system. Sapphire-infused water is a miracle cure that enhances well-being and includes the body's natural defenses against colds, flu and throat infections.
Blue sapphire is a suitable mineral for meditation. It is no coincidence that since ancient times it is considered a stone of people who chose the path of solitude and hermitism. During the practice, there is a release from fears and psychological problems that have arisen in childhood. As for the yellow sapphire, it allows you to find a connection with the Guru, adjusts to ethical behavior and the manifestation of high morality.
Who is sapphire stone suitable for?
Blue sapphire embodies the energy of Saturn, giving austerity, a high degree of self-denial and service to spiritual ideals. Most of all, it suits Capricorn and Aquarius . The stone of dark blue shades emphasizes wisdom, modesty, prudence and prudence in Capricorns. In Aquarius, sapphire of blue tones enhances humanity, spirituality, eternal craving for knowledge, loyalty and service for the good of people.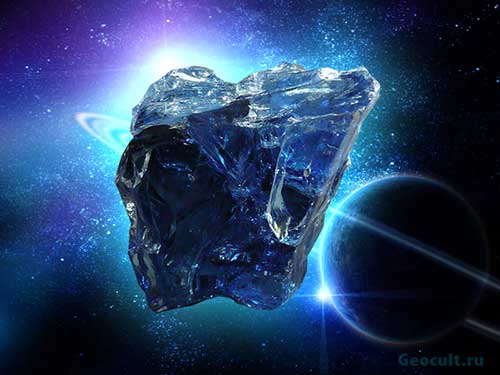 It is worth noting that Saturn is considered a pest planet, and therefore talismans with sapphire should be used with caution. Wearing dark sapphire jewelry for a long time will make people reticent, secretive and selfish. However, if in the natal chart (horoscope), Saturn is located favorably and has only harmonious aspects, then the blue sapphire can be used to activate the sphere for which it is responsible in the person's horoscope. This rule works best in career matters.
Yellow sapphire is recommended for representatives of the fire signs of the zodiac: Aries , Sagittarius and Leo . It will strengthen their energy potential and open up rich opportunities in science, creativity and knowledge of the world.
Cancer , Pisces , Libra are recommended to wear pink sapphires, as well as colorless sapphires. They will enhance intuition, develop deep feelings, and encourage creativity.
On the recommendation of astrologers, representatives of other signs can also wear sapphire jewelry and amulets if they feel the desire to improve their intellectual abilities, broaden their horizons, find balance, walk confidently and calmly along the road of honor, truthfulness and wisdom.
Share with your friends. +5 to CARMA