Venus is a good planet, and her being in the 5th house of the horoscope creates the feeling that life is an interesting and fun game. As a rule, a person with such Venus is distinguished by some bright talent (especially if the planet has a rich aspect). Venus gives beauty, grace and harmony, and the 5th field is the desire for self-expression and disclosure of your inner potential.
A person with Venus in the 5th house does not bury his talents in the ground, but at every opportunity he demonstrates what he is capable of. The native does many things from the heart and with love. He can be justifiably proud of his creative achievements.
Propensities, talents and characteristics of human behavior
The owner of such Venus is distinguished by a cheerful disposition, open character and cordiality. He knows how to enjoy life and often has some kind of interesting hobby, to which he devotes all his free time.
Such people are often interested in art. Even if there is little creativity in their activities, they are happy to go to the cinema, theaters, concerts and exhibitions. It is important for a native to know famous actors, popular songwriters and renowned artists. For them, art is not so much a sacrament and an individual creative process as the world of bright and inimitable images created by an outstanding personality. Deep down, they themselves feel themselves to be the most talented and promising creators.
If Venus in the 5th house is damaged, then this may indicate the subject's idleness, his love for sensual pleasures and gambling.
As a rule, a person with Venus in the 5th field of the soul does not like children. Next to them, the subject wakes up with enthusiasm and inspiration, a feeling of joy and creative flight. Although much, of course, depends on the strength of the planet and the quality of its aspects.
Venus and some signs of the zodiac
If Venus in the 5th house of the horoscope is strong in quality and harmoniously aspected, then children for the owner of the horoscope are a source of happiness and inspiration. Venus in Pisces and in Taurus has a lot of offspring. Such a person is talented and develops the many abilities of his children.
Venus, weak in quality, in Scorpio or Aries may indicate problems with children and in personal life. Such a person can completely and completely devote himself to art, and stable personal relationships are given to him with difficulty.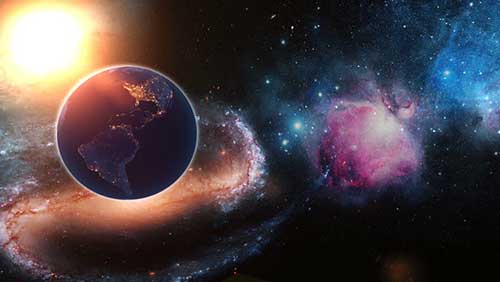 Venus in the 5th house of a man
The position of Venus in the male birth chart is important to analyze when drawing up a horoscope of personal life and relationships. Venus in the 5th house will tell you that the native can get to know his soul mate during the holidays, cultural and creative events. A happy meeting can happen, for example, in a disco, in a club, during a dance and at a friendly party.
The owner of the horoscope will be happy with a cheerful, bright, optimistic and socially active woman. Such a man knows how to look after, say compliments and beautifully confess his love. He knows what kind of gift you can pleasantly surprise your darling, and participation in holidays and public appearances become an integral part of life together.
Venus in the 5th house of a woman
If the planet in question is in the 5th house of the female birth chart, then it communicates to its owner a positive attitude and an easy attitude towards life. Such women are not inclined to complain and become discouraged. They love to be in society, share their joys with others and enjoy their attention.
Children play an important role in the life of the owner of the horoscope. If Venus in the horoscope is strong and harmonious, then a woman gets along well both with her children and with strangers. She is the initiator of trips to the circus, to the cinema and to children's concerts, which wins the love of her little friends.
Such a woman is happy to organize family holidays and celebrations. She develops the creative talents of children and tries to make their every day fun and exciting.
Share with your friends. +5 to CARMA