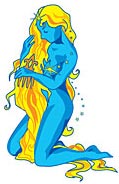 Sign period : (August 24 – September 23)
Planet : Mercury
Element: Earth
Sign property: changeable, unstable

Virgo is a materialistic nature. The earthly element, which controls its spiritual basis, makes Virgo pay a lot of attention to various everyday trifles. For this reason, the representative of such a sign is very critical of the shortcomings of other people and the imperfection of the world around. At the same time, Virgo begins to fight for order, bringing cleanliness in her own home.
The characteristic of Virgo shows that she is very smart: her intellect combines both logic and developed intuition. However, the tendency to give negative assessments to others does not add to her popularity. Virgo is usually quite attractive, but her desire to stay in the shadows and not draw attention to herself negates this advantage.
Virgo is positively characterized in terms of temperament. She almost always behaves with restraint and calm, although sometimes she is infuriated by the manifestations of excessive rudeness or vulgarity on the part of others.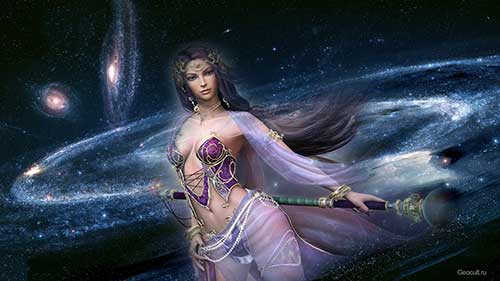 This earthly man carefully handles financial resources, in this area, the mind dominates Virgo. In addition, Virgo, as a rule, strictly fulfills the proper duties and fulfills the promises made.
Virgo man – characteristic
The characteristic of a Virgo man determines his desire to achieve excellence in appearance, business and environment. Most of this earthly man's time is devoted to this, so Virgos often remain bachelors.
The practicality of the representative of this sign is difficult to surpass. Such a person cannot be called sentimental, but can be positively characterized from the standpoint of intellectual development. He is obligatory and equally demanding of himself and those around him. Virgo has no inclination to provoke risky situations, he stands firmly on his feet and can always soberly assess the situation, because he is an unsurpassed analyst!
A common reason for the loneliness of a Virgo is his excessive selectivity in choosing friends and lovers. Throughout his life, a Virgo man may have only a couple of novels, but both are very serious. Casual connections are not for him. This attitude is also promoted by the humility of the earthly man.
The chosen one of the Virgo will not see a passionate spark in his eyes, but in the relationship in unlimited quantities there will be tenderness, mutual understanding and deepest affection. The contradiction inherent in the characteristic of a Virgo man is that he can be a skillful seducer without crossing the line of a platonic relationship for a long time. In general, the love of this man is defined as something sublime and light.
The Virgo spouse will be amazed at the sense of reliability, security and stability that an earthly man gives. In return, he will require a little care and dedication. In addition, one should not take close to heart the critical thinking of a partner, because this is his essence, and there is nothing you can do about it.
Virgo woman – characteristic
The Virgo woman is serious and modest. She will never openly demonstrate her excellent physical or intellectual data, preferring to remain in the shadows. However, this does not detract from her charm.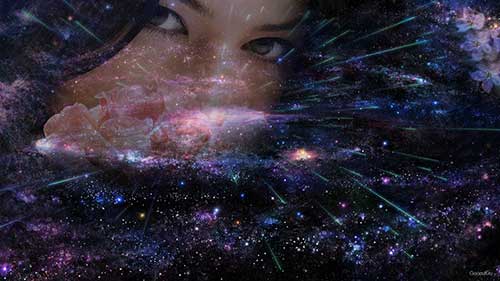 Virgo is demanding of a future partner, and on the way to her happiness she cannot meet a more purposeful person. In an already formed union, the characteristic of a Virgo woman speaks of her tendency to take the place of a leader. Virgo's natural desire for perfection is fully reflected in the attitude towards the chosen one. In the event that it is impossible to polish the nature of a lover according to her own template, and Virgo feels serious discomfort next to this person, nothing can keep her longer than she herself wants.
A lady born under the sign of Virgo is fraught with great passion, but not every man is able to kindle this fire. She loves to be achieved, but they do it consistently enough, without haste. Experiencing strong feelings, Virgo can blindly idealize the chosen one, which is unusual for her in other situations.
The characteristic of Virgo women testifies to her unshakable belief that she is best able to fulfill any task. There are good reasons for this: she is smart, neat and punctual.
In family relationships, Virgo is difficult to surpass: she is a wonderful hostess. An excellent cook, a loving but demanding mother and wife – this fragile lady has the courage to become the mainstay of the family. However, the Virgo man must also fulfill the duties assigned to him.
Virgo sexual compatibility
Until the age of 30, a Virgo can have a wonderful relationship with Taurus or Capricorn . Taurus, thanks to a gentle disposition, compensates for some of the partner's nervousness, and Capricorn is impressed by the dedication and practicality of Virgo. In more mature years, Virgo will make a good part for Leo or Scorpio , enriching with their powerful energy. After forty years, Virgo will be attracted by the intellectual principle of Sagittarius : these two will find a lot in common.
Share with your friends. +5 to CARMA